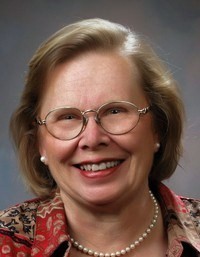 Qualifying Broker
(575) 791-1218
(575) 762-3551 Fax

Carolyn brings a broad background of experience to the real estate industry in New Mexico. As a Broker in both Virginia and Maryland, she was proven successful during very difficult times. She also has a background in contracting, computer systems support with the Department of Defense, and home construction. Working with a variety of people with different fields of expertise has resulted in an excellent ability to communicate and negotiate on her customers behalf.
As an owner and broker of Sagebrush Real Estate she has a great deal of faith in the continued expansion of Clovis and a growing real estate market. Carolyn is especially knowledgeable of programs for First Time Homebuyers and looks forward to helping potential homeowners purchase their first house. Investors find her experience in anticipating market trends profitable. She is a diligent, hard working, real estate broker.
As Qualifying Broker, Carolyn seeks to develop the personal skills and abilities of her associate brokers into a team of excellent real estate professionals. This results in Sagebrush Real Estate is having the highest market share per capita in the Clovis MLS. As it has been said, "If you want to learn the real estate business, work for Carolyn".
Testimonials
"Carolyn helped us even through the impossible task of making up my mind. We probably looked at the house we purchased half a dozen times with others peppered in for variety. She assisted in finding us a lender after our original loan did not go off according to plan. Finally, she assisted patiently with our closing process which was painfully long and filled with change after change (as we were dealing with more than just a seller). Her service was exemplary and I would absolutely recommend her to anyone considering a home in this area! She was simply AWESOME!" – Customer Review